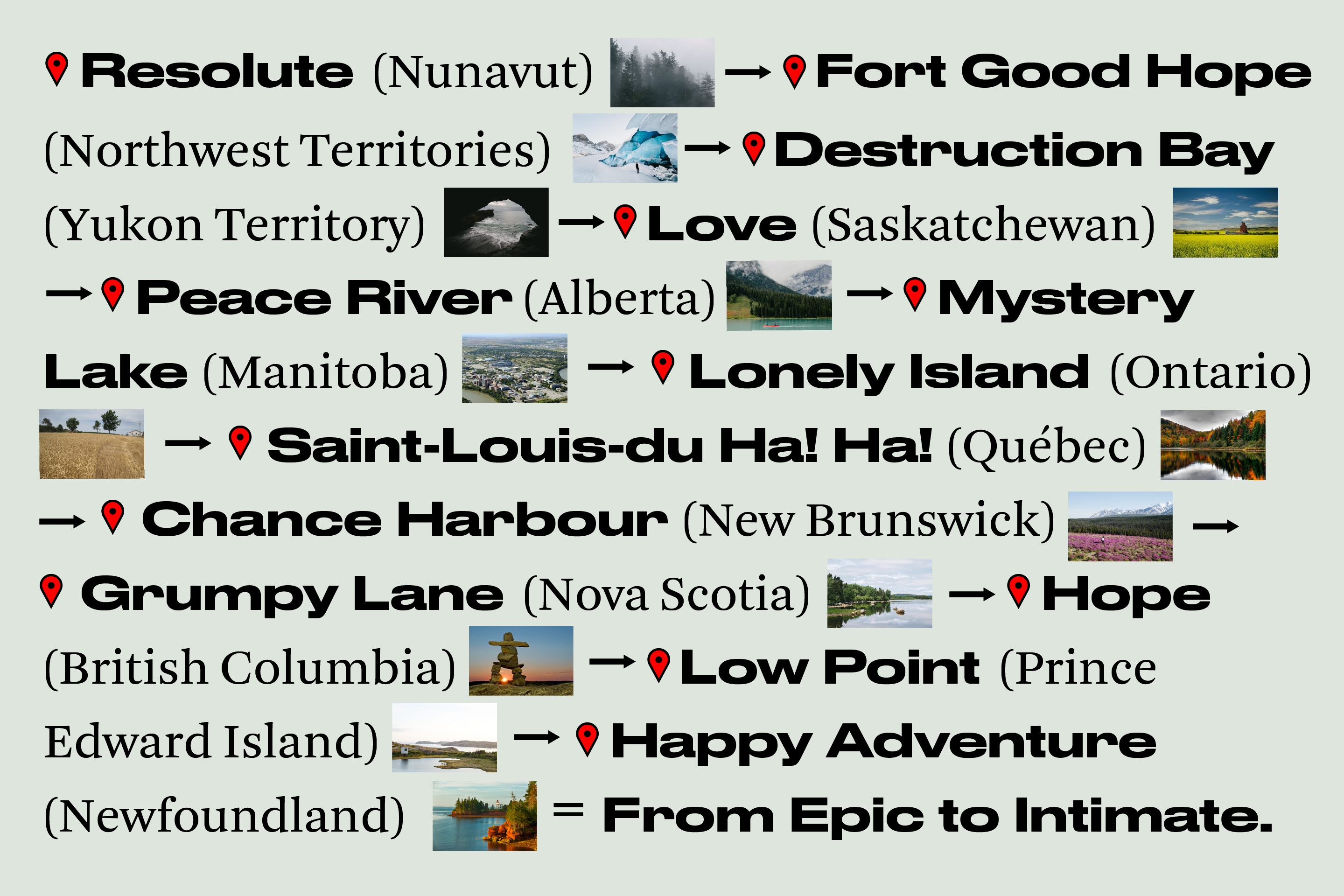 London Design Biennale
︎︎︎2018
Revealing the complexity of a nation.

"The Canadians" is the first Canadian Pavilion at the London Design Biennale. In response to the theme of Emotional States, this installation takes visitors on a cross-country journey through towns, villages, crossroads, and coves whose names are inspired by emotions. Travelling throughout Canada, from Happy Adventure, Newfoundland, to Hope, British Columbia we mixed film and digital photography, videography, and audio recording, creating a video that paired footage of these places with ambient sounds and interviews with local residents. The video was projected in a gallery space of a forest of mirrored tubes and reflective surfaces, creating a 360-degree immersive experience that transports the audience from coast to coast as they reflect on Canada and its residents. By exploring the emotional qualities of Canada's diverse landscapes, it goes beyond typical representations of Canadian life and culture and reveals the complexity of a nation. "The Canadians" considers how a country's natural ecology shapes the socio-cultural environment and, more broadly, provokes inquiry into the relationship we have with our surroundings, and how they make us feel.